Nation Fest is coming. Will you be there?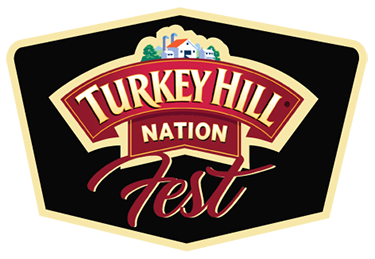 To celebrate the Turkey Hill Nation and thank our 17,000-plus members for being a part of the Turkey Hill team, we're throwing an epic party called Nation Fest.
The celebration on October 14 will feature fun and games for the whole family, including:
3:00 PM Kids & Family Show (Steven Courtney)
3-time Parents Choice Award winning performing songwriter delivers a fun interactive set of tunes geared toward children and families.
5:00 PM General Public Show (The Steven Courtney Band)
A rich blend of roadhouse blues, honky-tonk rhythms, raw, straight-ahead juke joint sound with folky mojo vibe. Bandmates include Doug Walton on electric guitar, Andy Lake on keys, Eric Foster on drums and Bobby Wehner on bass. Session player and talented sideman Andrew Jacobs sits in with the band as well.
Full access to the Turkey Hill Experience and its many interactive exhibits that show visitors how Turkey Hill makes its ice cream and iced tea
Lots of free ice cream!
A visit to the Experience Taste Lab, where you can make your own REAL ice cream flavor
An iced tea float bar stocked with countless combinations
Live entertainment from the legendary Steven Courtney
More free ice cream!
A catered menu with beer and wine. The menu includes Dutch Chicken Pot Pie, Bacon-Wrapped Tater Tots, a Mac & Cheese bar, mini Whoopie Pies, Sugar Cakes, and much more!
Face painting and games for kids
Fun door prizes and raffle items
Did we mention free ice cream?
When and where is Nation Fest?
Nation Fest will take place on Saturday, October 14, from 1–7 p.m. at the Turkey Hill Experience in Columbia, Pennsylvania, in Lancaster County.
Tickets
You have to be a Nation member to buy tickets, so join today if you're not already part of the fun. After you've joined, look for the Nation Fest links for more details and to buy tickets.
Tickets are just $10 for adults over the age of 21 (less than the price of a typical Turkey Hill Experience ticket), $5 for ages 4-20 and FREE for kids 3 and under. And, since this is a fun event for the whole family, Nation members can buy up to SIX tickets. But hurry, space is limited!